3D тур по офису
Our address:
4 Ivana Lepse Ave., building 7, ground floor, Kyiv, Ukraine, 03680
E-mail:
info@abris-print.com
Telophone:
+38 (044) 238-28-03
Fax:
+38 (044) 454-04-30
Dear customers!
Please send your requests and remarks about the work of the printing house to the person for whom your opinion is of great significance -
director@abris-print.com

Подписаться на рассылку

Получить образцы

Скачать каталог

Contact our managers: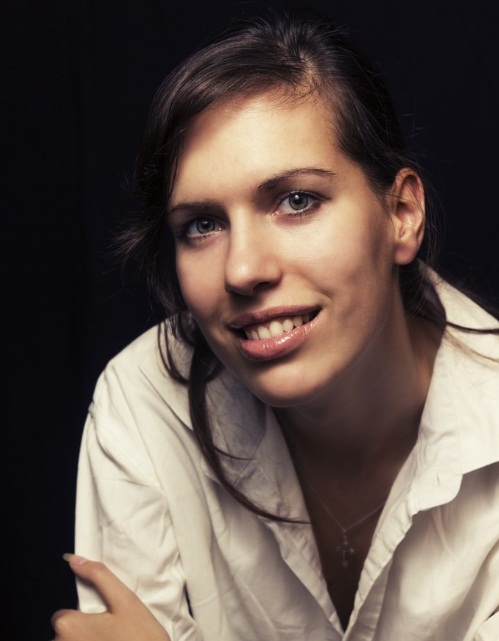 Antonina Buban
Mob. 093-342-10-00
a.buban@abris-print.com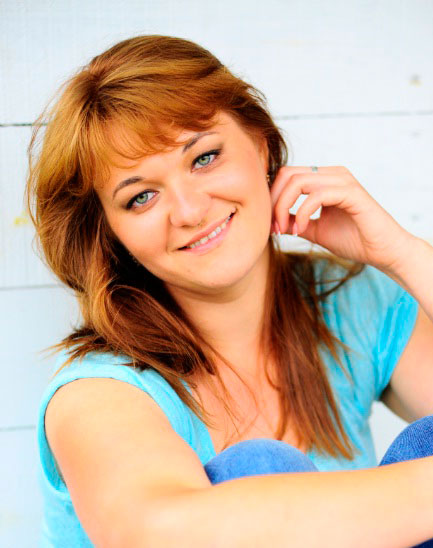 Inna Bidnichenko
Mob. 097-997-52-55
i.bidnichenko@abris-print.com
Mariya Tabenkova
Mob. 099-547-23-25
m.tabenkova@abris-print.com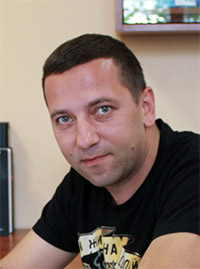 Konstantin Zamsha
Mob. 067-977-44-33
k.zamsha@abris-print.com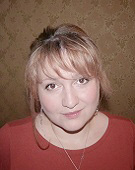 Ilona Starun
Mob. 067-450-74-96
i.starun@abris-print.com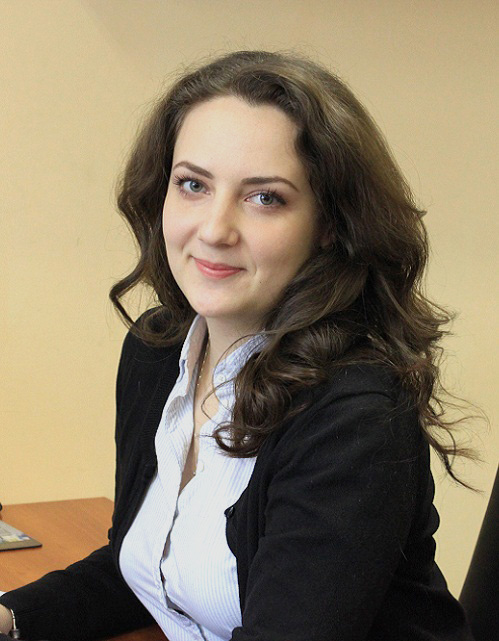 Rudenko Oxana
моб. 050-911-15-56
o.rudenko@abris-print.com
Our Customers
Our Customers include government agencies, industrial enterprises, commercial and industrial companies, publishing houses and advertising agencies, as well as various organizations of both local and international levels.
Trust and constant cooperation with Customers are the best reward for us!
Ukrainskiie Komunikatsii LLC is a communications service provider, system integrator and supplier of equipment for the full range of solutions in the communications industry.
It has been operating successfully in the telecommunications market of Ukraine since 1994.
Compass FM is one of the largest facility management players. It belongs to the top 8 most sought-after management companies of Ukraine according to Building Business magazine.
The developed and implemented object management system allows Compass FM to manage simultaneously more than 400 real estate objects with the total area of more than 100,000 sq. m.
Datagroup is a leading company in the Ukrainian telecommunication services market. It is a leader in the segment of VSAT satellite communications in Ukraine and CIS countries, occupying 85% of the domestic market.
The company has created a national network throughout Ukraine with a special stake on the regions and has become one of the leaders regarding the geography of the communications services provided.
Lapp Grouр is one of the leading suppliers of the highest quality cables, wires, cable accessories and systems. The range of company products contains about 40,000 items of standard cable and wire products for various industries.
Today it comprises 17 manufacturing plants, 100 national partners and 41 trading companies around the world.
Solid construction company acts as a general contractor at objects of different target purposes. The company has a strong material and technical base, experience in implementing new technologies, and guarantees its customers high quality project implementation in accordance with a predetermined schedule.
MustHave is the first Ukrainian mass-market of high quality clothes at affordable prices.
Arterium corporation operates in the industry taking care the most important values - health and human life. The main area of its activity is the production of modern, efficient, safe and quality medications. Today the corporation produces more than 140 genetic and several original types of medicinal products.
Prolego company is the official distributor of LEGO Education. It specializes in adaptation and implementation of innovative international training program LEGO Education and is a representative of the World Robot Olympiad in Ukraine. The main goal of Prolego is to provide Ukrainian children with modern educational methods and aids that will lay a solid foundation for their further successful life.
KSK Group has been operating on the construction services market of the Crimea for more than 10 years. KSK business profile includes the provision of the full array of services in the field of construction: from the elaboration of design documentation to real estate management.
KyiBud LLC has been operating in the real estate market since 2003. The company uses modern technologies that allow it to be engaged in building all the year round, regardless of weather conditions. KyiBud aims at creating the most effective conditions for construction investment and improving the quality of housing and utility fund of Ukraine.
RBC Group is one of the leading consulting companies in the territory of CIS countries. Its main activity areas include the provision of consulting services, implementation of services and training, supply of replicable information systems of business management and execution of technical support of the implemented solutions.
WIN WIN Group is the first Ukrainian company specializing in exclusive marketing. The line of its services includes global marketing to increase sales, PR for sound reputation, creativity for efficiency, innovative BTL solutions and a full range of event-services.
ProCredit Bank belongs to the group of same name banks successfully operating on 3 continents. The shareholders of the bank are financial organizations and companies. ProCredit Bank is a universal bank offering a wide range of banking services and customer service of the highest level all over the country.
Piel Cosmetics Company is a professional cosmetics brand for face and body care at home. At official Piel cosmetics sales outlets you can find branded cosmetic products that contain a unique combination of low molecular weight hyaluronic acid and nanosilver at affordable prices.
For more than 10 years UFO Ukraine Company has been operating in the market of household and industrial appliances and has been an exclusive representative and importer of NNR company (Istanbul, Turkey), a manufacturer of UFO heaters. The history of UFO company in the world numbers more than 30 years. UFO products are sold in Europe, America and Asia.
"Mother and Child" in Ukraine is a combination of three medical centers that specialize in assisted reproductive technologies, obstetrics and gynecology. Up-to-date equipment and technologies, highly qualified professionals and individual approach to each patient are distinctive features of the "Mother and Child" clinics.
ISIDA Clinic is one of the leading integrated obstetric and gynecological clinics which combines inpatient facility and three outpatient centers. ISIDA clinics specialize in the treatment of infertility, obstetrics, gynecology, breast care and home nursing pediatric observation.
Adidas Group in Ukraine is a company that is an undisputed leader in sporting goods production and the largest retail network in Ukraine. Adidas offers its customers a wide and unique selection of products ranging from outfit and footwear for professional athletes to premium items. Adidas products have been synonymous with quality for over seventy years.
PUMA is one of the world's largest sports brands producing footwear, clothes and accessories. For over 65 years of PUMA has been making clothes and footwear for the fastest athletes in the world, being inspired by their achievements. PUMA produces sporty lifestyle collections in such categories as Football, Running, Training, Golf and Motorsport, paying great attention to innovative technologies.
Nike is one of the giant manufacturers of athletic shoes and clothing, as well as accessories and equipment around the world. The key to success of the American brand is very simple: the company develops the latest revolutionary technologies and closely monitors the quality of its products. Nike products are suitable for sports activities and everyday life. Since 1993, Nike has been represented in Ukraine.
Yandex Ukraine is a branch of the international IT company which owns the eponymous search engine on the Web and the Internet portal. Yandex search engine is the fourth among the search engines of the world as to the number of search queries processed.
PJSC Delta Bank is a large bank of Ukraine that belongs to the top-5 Ukrainian banks with the assets of more than 62 billion UAH. It was registered with the National Bank of Ukraine in 2006. Delta Bank is an expert in consumer crediting (targeted loans and credit cards) and offers some of the highest deposit rates on the market.
Silpo supermarket is a self-service store with the range of up to 20,000 food items and related products, depending on the sales area of a shop. Today the network numbers 247 supermarkets in 60 cities of Ukraine. It is one of the largest national networks of grocery supermarkets.
FOZZY GROUP is one of the largest commercial and industrial groups in Ukraine. It has more than 600 outlets throughout the country. In addition to trading networks, the business interests of the group comprise the manufacture of food products, banking and restaurant businesses.
HILTI Company is a world leader represented in more than 120 countries on 5 continents. 20,000 employees, the system of direct sales, 200,000 meetings with clients on a daily basis and more than 30 innovations per year – it is all about HILTI! HILTI Company offers construction business professionals unique high-tech products, systems and services that work better and are longer of service.
Incom Company is a recognized leader of the Ukrainian information technologies market that can offer the widest range of solutions and services in the field of business information architecture building. Income is the largest national IT company that has 28 branches throughout Ukraine, as well as representative offices in Belarus and Kazakhstan. Incom started its operation on October 1, 1990, when the company Informatsionnye Kompiuternye Sistemy was founded.
Benning Power Electronics LLC (Kyiv, Ukraine) is a subsidiary of BENNING Elektrotechnik und Elektronik GmbH & Co.KG (Bocholt, Germany), one of the world leaders in the field of development and production of uninterruptible power supply systems. The company offers a full range of services in the field of uninterruptible power supply: development of project documentation, production and supply of equipment, installation and putting into operation, consulting and training of customers, warranty and service equipment.
Tehnoved is a company offering fitter's and assembler's, metal-cutting, diamond, abrasive and measuring tools.
Japan Tobacco International Ukraine (JTI Ukraine) is the third largest tobacco company in the country, uniting about 1,500 people who work in the main office in Kyiv, nine regional offices across the country and at the factory in Kremenchuk. The factory produces cigarettes of such brands as Winston, Camel, Glamour, LD, Monte Carlo and others.
Jones Lang LaSalle is a company providing financial and integrated professional services in the field of commercial real estate. Worldwide experts of the company offer integrated services to owners, tenants and investors seeking to maximize profits from their assets on the commercial real estate market.
Octava Outsourcing Company belongs to the group of Octava companies (www.octava.ua) and provides professional outsourcing of operational services, including legal counsel, accounting, maintenance of personnel records of enterprises, staff recruitment and development services, marketing communications, etc.
CJSC Schyolkovo Agrochim is a powerful enterprise that develops dynamically increasing the intensification of its production and the volume of its output. The company was founded in 1999. Starting with the release of several types of medication with the total volume of 100,000 liters, in 10 years the company achieved high performance and became one of the leaders in the manufacture and sale of plant protection chemicals.
WINDROSE airlines is a young and dynamically developing airline innovator standing at the forefront of innovation in the sector of charter services. WINDROSE provides international tourist traffic from practically all regions of Ukraine.
COMARCH is a young and dynamically developing airline innovator standing at the forefront of innovation in the sector of charter services. WINDROSE provides international tourist traffic from practically all regions of Ukraine.
ARDO is a global brand of the company Antonio Merloni Group. Production capacities of the group are concentrated in Italy. ARDO Company is represented in 56 countries around the world, and for more than 40 years has been associated with high-quality appliances that conform to European standards of economical efficiency and ecology.
METROTILE-UKRAINE LLC is an official representative of two major group corporations producing MetroTile composite tiles and IKO shingles on the territory of Ukraine. The operation of the company is based on three main principles: guarantee of the highest quality of products, excellent service and customer service and support at all stages of work with the material. The provision of warranties and complete packages, environmental friendliness of the products and compliance with all European requirements distinguish the company from its competitors. MetroTile and IKO products ensure beauty, comfort and security for years to come!
MТV is not just a music channel, it is a lifestyle of young people in many countries. MTV television network is one of the largest in the world. It is watched by about 500 million families in 161 countries. MTV programs maximally reflect cultural interests of young people in the country where the TV channel is broadcast.
The idea of the portal Wedding.ua is simple – to give future newlyweds an opportunity to see all wedding products and services in a single catalog, which will allow them to make a realistic assessment of a particular photographer, videographer, wedding salon and other offers. That is why we put an emphasis on photo and video galleries, offering all the participants of the project to complete them as efficiently as possible.
Avtor Company specializes in the development and implementation of hardware and software for the cryptographic protection of information.
SPN Ogilvy provides a full range of communications services, including such areas as media communications, organization of special events, internal communications, anti-crisis PR, public affairs, government relations, communications consulting, analytics and monitoring.
GOOD PARTNERS Company is the most reliable supplier of chemical raw materials for manufacturers in CIS countries. Many years of experience in various industries enable the company to be a professional and reliable market player.
International Consulting Group is an international consulting group of companies operating in the field of tax minimization.
Pan Elektro is a network of specialized shops of electrical products.
The main activity of Areon Consulting Company is the automation of processes of work with clients (introduction of CRM-systems, establishment and development of a Call Center/Contact Center). Areon Consulting has the biggest number of completed projects on the implementation of Oracle Siebel CRM in Ukraine and is successfully engaged in building a Call Center/Contact Center based on Avaya and Cisco solutions, as well as Asterisk platform.
Veles Capital (Ukraine) Investment Company has been a professional operator of the securities market of Ukraine since 2005. It belongs to Veles Capital Group, one of the leaders of the Russian investment market.
AGC Glass Europe

is a European leader in the production of polished glass. AGC Glass Europe manufactures and processes float glass for construction (external glazing and interior decorative glazing), automobile industry, solar energy industry and specialized industries*. The company's headquarters are in Brussels (Belgium). The company itself is the European division of AGC Glass, the world's largest manufacturer of float glass.

ABK – AUDIT has been operating in Ukraine since 1997, has a certificate of registration in the Register of Auditors No. 1756, issued by the Audit Chamber of Ukraine in accordance with decision No. 98 dated January 26, 2001. The company was put on the registers of the State Commission for Securities and Stock Market and the State Commission for Regulation of Financial Services. It provides audit and consulting services to enterprises and organizations of different forms of ownership.
National Aviation University is one of the most powerful aviation higher educational institutions of the world with more than 35,000 students from 50 countries. The University consists of fourteen institutes, four colleges, a technical school, Air and Space Law Center and European regional centers of the International Civil Aviation Organization (ICAO).
The group of companies Techinservice is an organization dedicated to comprehensive solutions for the improvement of the process flow diagrams and thermal schemes of sugar factories and their equipment design. The company gives the utmost importance to the automation of both individual local stations and the entire plant as a whole. The developed projects and new up-to-date equipment for sugar industry are widely introduced in Ukraine, Russia, Belarus, Latvia, Poland, Bulgaria, the Czech Republic and Yugoslavia.
BAKELS Group is the world's leading designer, manufacturer and supplier of ingredients for manufacturers of bakery and confectionery industries, frozen uncooked food, for the food service and fast food sectors as well as retail chains.
Today, Kinto Company is the oldest recognized leader of the Ukrainian stock market, an active participant of its establishment and development. The range of Kinto services includes asset management of investment and pension funds and investment banking services.
The family recreation complex Kniazhyi Dvir is a perfect place to spend a weekend with the loved ones, conduct any corporate events and celebrations, quiet family holidays, noisy parties or just have a dinner with friends.
is a perfect place to spend a weekend with the loved ones, conduct any corporate events and celebrations, quiet family holidays, noisy parties or just have a dinner with friends.Aerolingua provides a full range of services for learning foreign languages, testing, training language teachers on communicative teaching methods and conducting tests, as well as services of translation and interpretation.
The activities of the company Restorator Ukraine in the market of our country began with the publication of the magazine for restaurant business Restorator. The company sees its purpose in holding a leading position in its market segment by providing high quality professional level of information and services with regard to individual approach to each customer.
Ukrgazprombank Joint Stock Bank was registered by the National Bank of Ukraine in the form of a closed joint stock company on March 27, 1996 (registration number 256 in the State Register of Banks). In 1997, the Bank was reorganized into an open joint stock company. Its founder is the National Joint Stock Company Naftogaz of Ukraine. The bank shareholders are individuals and legal entities. The statutory fund is 24.2 million UAH.
The engineering and construction company Bazis-SK» offers integrated solutions in construction investment from the building concept development and attracting investors to the design engineering and "turnkey" construction of residential, industrial warehouse, commercial and civilian objects, as well as their operation.
The company Agroskop Ukraine is one of the leading national distributors for the integrated support of farmers with seeds, plant protection products, plant feed systems from leading multinational companies whose names are a guarantee of quality.
Avgust Trade Company was founded in 2000 as a result of the reorganization of Avgust Company. During these years it managed to implement the most daring projects and initiatives, built a team of like-minded professionals who can work efficiently, accurately and consistently. The choice of the main area of activity – the supply of designer paper and cardboard for printing – is a result of years of serious work with regular customers.